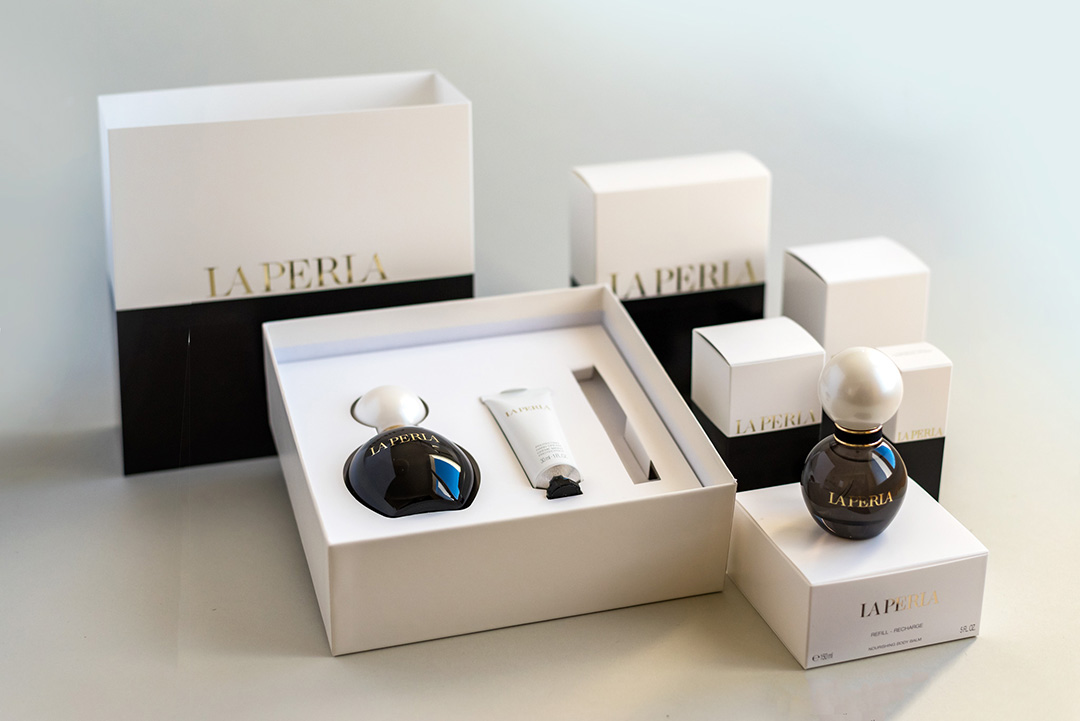 LA PERLA CASE
This new "eau de parfum" is proposed in several formats, including a mono-material set designed by Doro.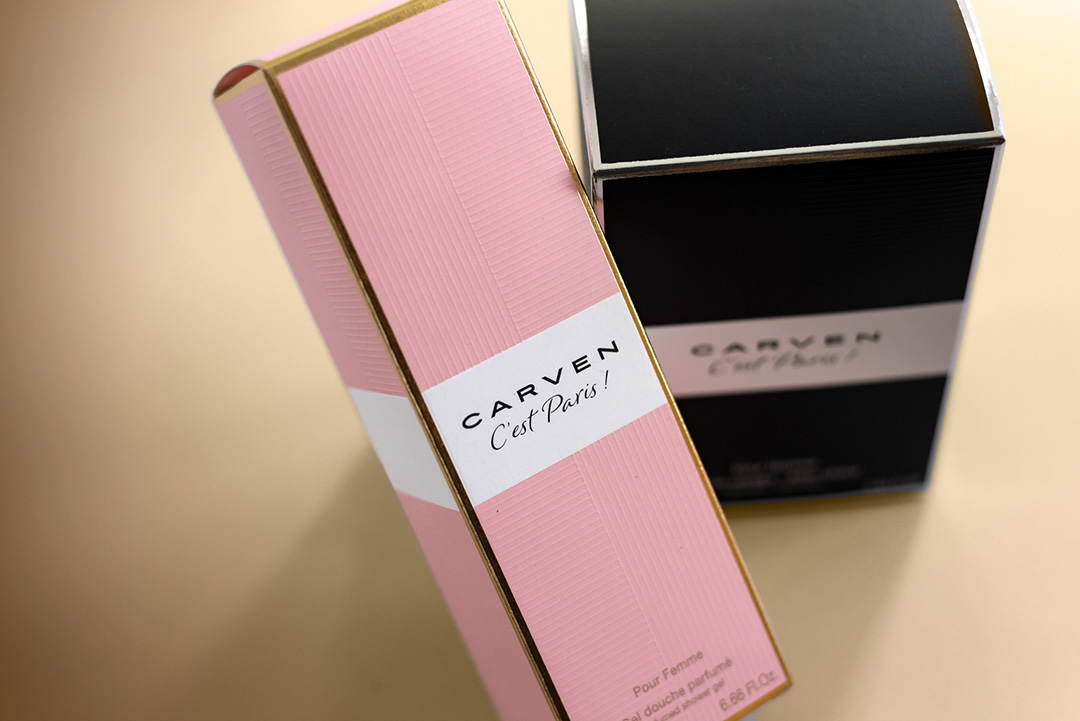 CARVEN PERFUMED LINE
"C'EST PARIS !"
The boxes are printed on the back of the cardboard. Gilding and texture achieved by dry printing.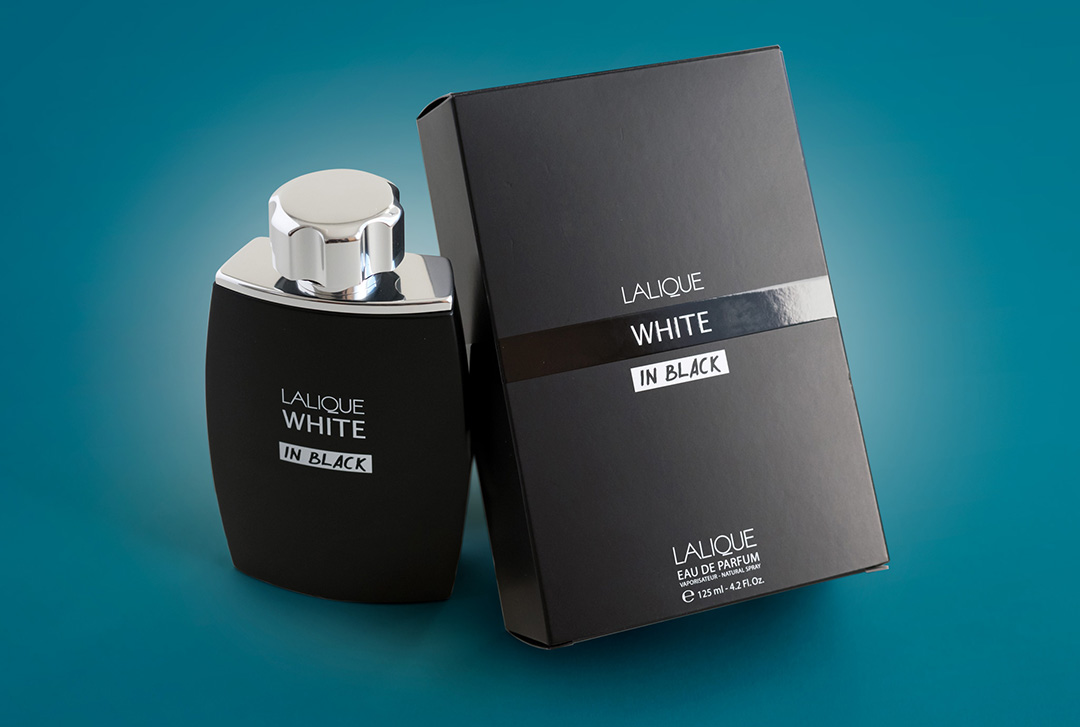 LALIQUE "WHITE IN BLACK"
The box of this new "eau de parfum" features a band in shiny silkscreen varnish. For even more elegance, the edges have been painted in black.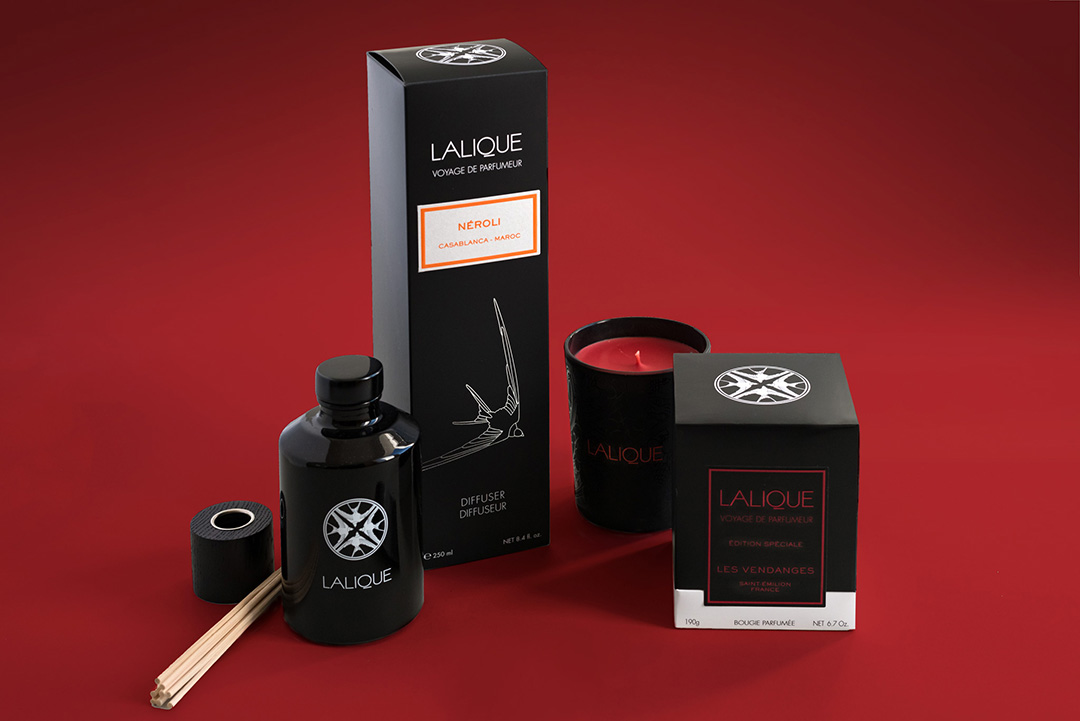 LALIQUE SCENTED CANDLE AND AMBIANCE SPRAY
Box and case with hot-stamped silver, edges painted in black.